Presidents Message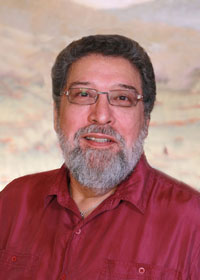 Dear Friends,

Our next meeting will be on Monday August 15 at the usual time. Fun band will meet at 6:30 as usual.
I have had various phone calls regarding the change to bi-monthly meeting as opposed to monthly meetings. Of course, that can be discussed and I will open the topic for discussion at the August meeting. The board would welcome your ideas on this topic.
If you would like to express your opinion on this matter or if you know another member who has strong feelings on this matter please attend the meeting and make your ideas known.
The club is selling discounted tickets to the Cotati Accordion Festival again this year. Please see Art Clark regarding tickets. This is a chance to save some money and support your club at the same time.
Diane has done a excellent job on our Facebook page and we have had lots of attention from the accordion world as people ask to join it. Check it out.
The club welcomes Skyler Fell and her Accordion Apocalypse Repair Shop to her new Petaluma location on Bodega Avenue. We are hoping to see Skyler and her friends at our next meeting.
Looking forward to seeing a good turnout this month.
Tony Mustaro
President
Accordion Club of the Redwoods
---
  JUNE ENTERTAINMENT
Felicia played tunes from old TV shows. Her playlist was "Hooray for Captain Spaulding  – Bert Kalmar/Harry," "Ruby," "Anywhere The Heart Goes  – Henry Mancini," "Love is All Around  – Sonny Curtis," "Nadia's Theme – DeVorzon/Botkin," and finished with "Theme from Room 222 – Jerry Goldsmith." Some of which I recognized, very good Felicia, come back soon.
Frank always tuns a good playlist, starting with "Tutti Mi Ciama," "Snow Flake Waltz," "Jenny's Muzurka," "All of Me," "If I Give My Heart to You," "Sentimental Journey," "Opali Opala," "Roll 0ut the Barrel," "That's why The Lady is a Tramp," and finished with "Caracal (Dos Porallas)." Always good to listen to Frank.
Steve was in great form this night. His playlist was a delight to listen and dance to. He started with "Happy Wife Polka," "Schneider Polka," "Magic Is The Moonlight," "Iupali," " La Pastorella," "The Sweet Nearness of You," "Cha Cala Boom (I'll Wait for You)," "Jalisco," "Sioux City Sue," " I Can't Help It If I'm Still in Love with You," " I Can't Stop Loving You," "Have I Told You Lately That I Love You?," and lastly "Arriverdici Roma." Then Steve Groupies(next page) joined in for a rollicking good time!
Steve and his groupies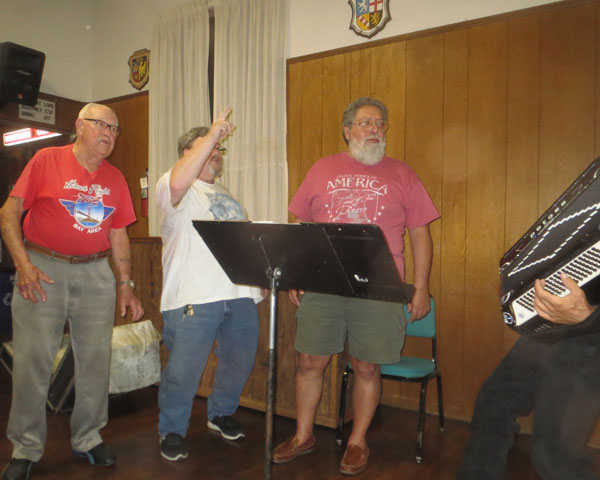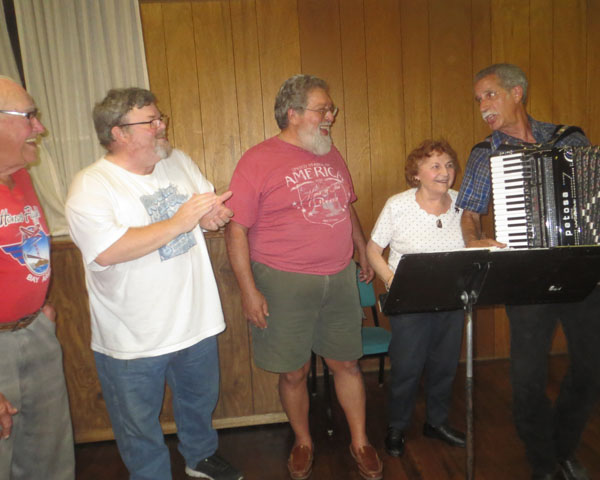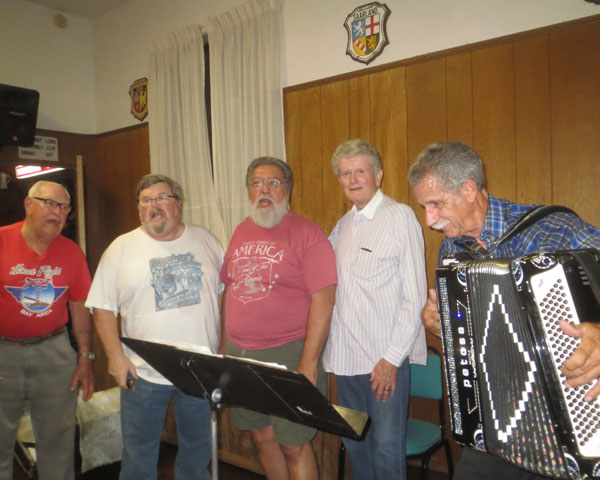 Our July Pasta audience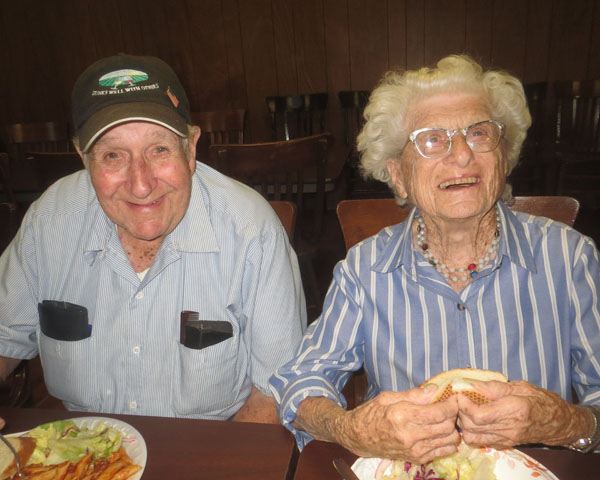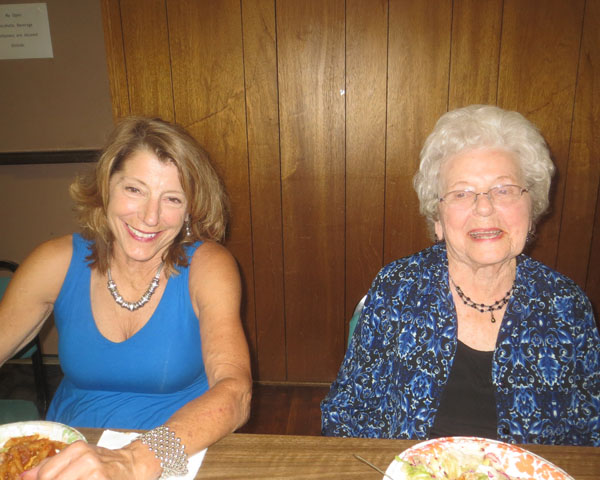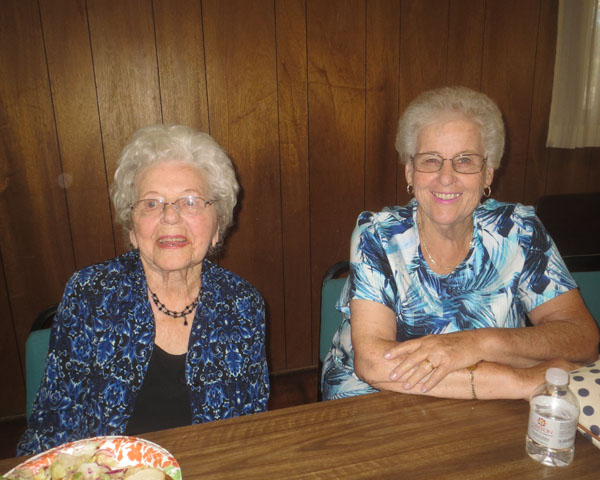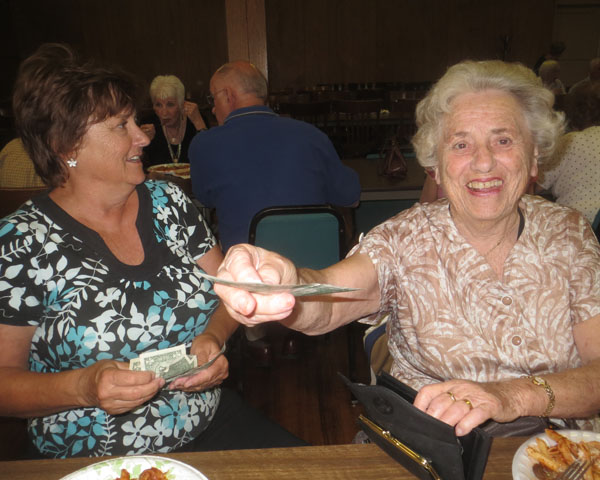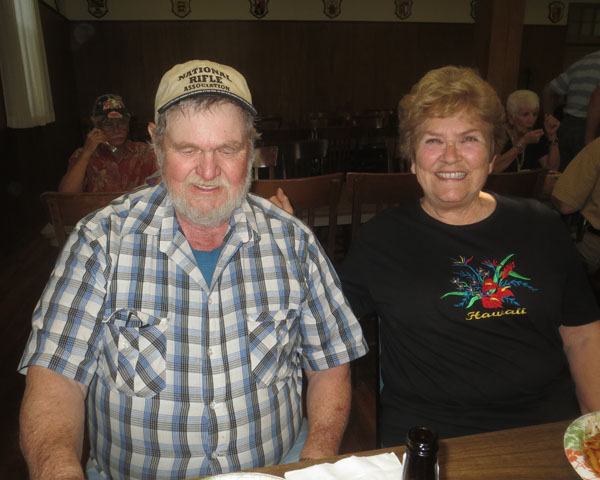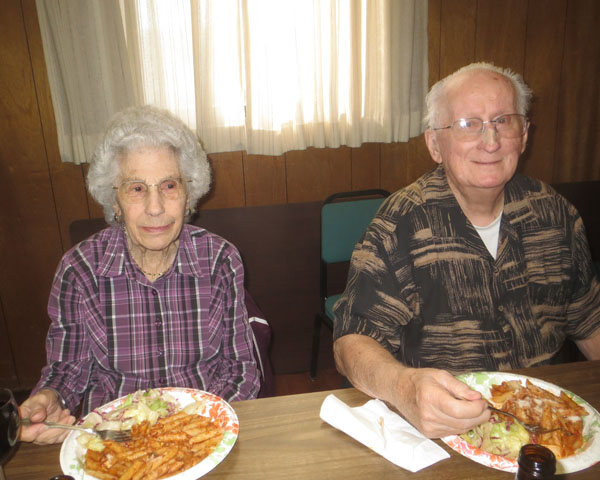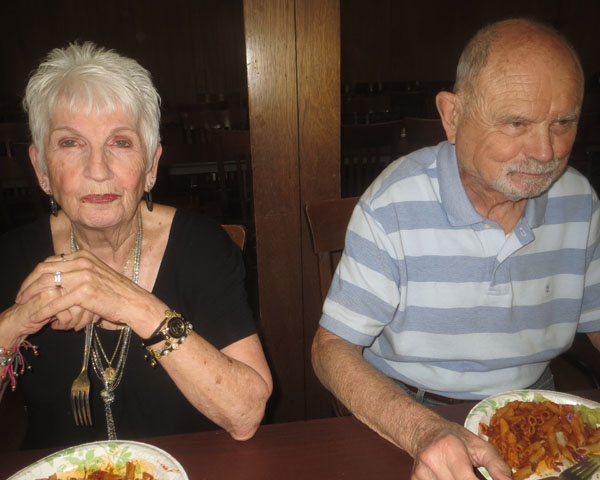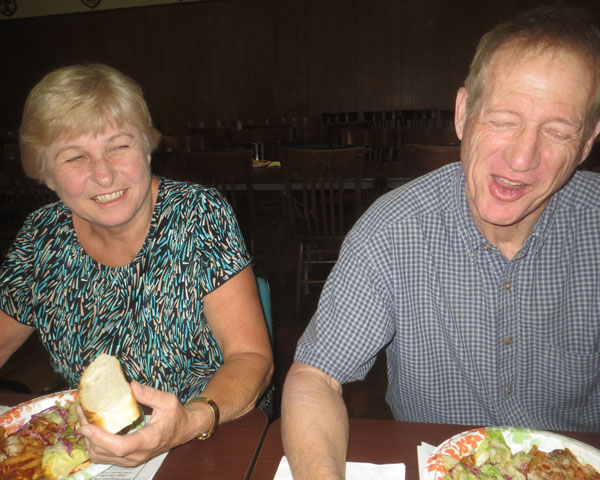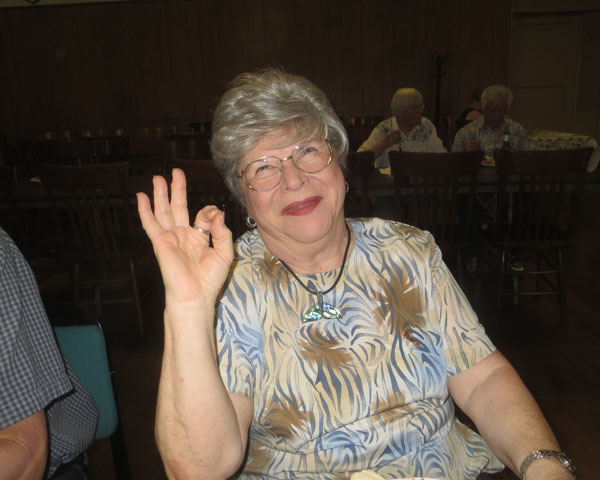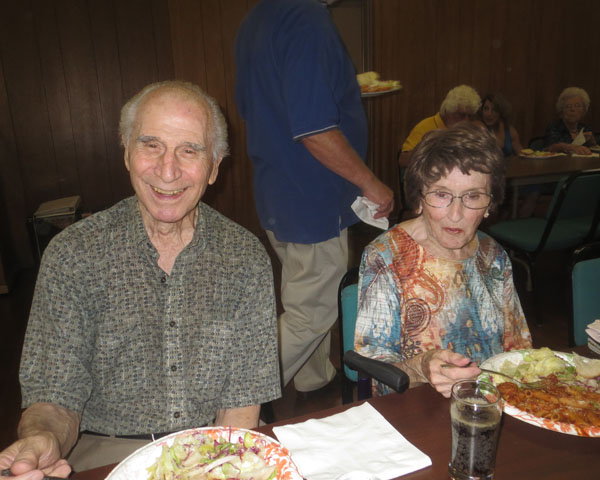 August Cotati Accordion Festival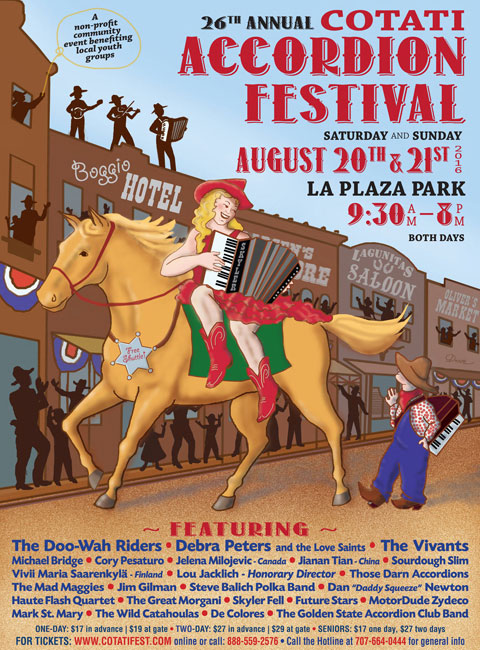 The Cotati Accordion Festival is being held on Saturday and Sunday, August 20 and 21.
Steve Balich Jr. plays on Saturday and Sunday, from 1PM to 5PM.
Tickets are now available.
One-Day Tickets are $17 ($19 at the gate)
Two-Day Tickets are $27 ($29 at the gate)
I will have tackets at the next meeting or call me at 707-584-5800. I can mail them or sell them when I see you at the next dances.
Art Clark