Presidents Message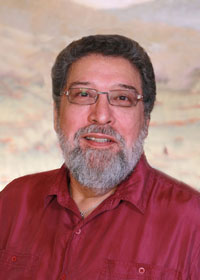 Dear Friends,
Well, the fall season is upon us already. The Cotati Accordion Festival is over, the summer is at an end and we will welcome autumn with our September 21 Monday night meeting. This means we need to start planning for our annual Christmas Season Dinner Dance. This year we will try something new in order to plan appropriately for the necessary number of dinners to accommodate all who attend.
We will have two tier pricing for this year's event. As you know, since Steve Balich and Donald Agresti have stopped cooking for this event we have been using the services of Lombardi Catering. They serve us a very good meal and we have had only positive comments on the food at these dinners. This along with the wonderful wine from Cheri and Phil Marcucci make these dinners a wonderful bargain for our members and their guests.
We have attempted to keep the attendance cost low in spite of the increased expense of commercially catered dinners. Unfortunately, several of our guests have failed to honor the cutoff date for purchasing tickets. This has resulted in our having to order more dinners on the night of the event which increases our costs and creates unpleasant extra work for our wonderful volunteers. In an attempt to avoid this situation we will have a cutoff date at the normal price, and an increased price for orders received after that date with the highest price for those who wait until the day of the event to order. Hopefully this will allow everyone who wants to attend to do so at the lowest possible price by reserving early. Prices will be announced after we have consulted with the caterer.
On a sadder note, this has been a sorrowful time for the club in general and for me personally, with the loss of Harry Cannata, Joe Chiesa, and my mother, Edith Mustaro after an unexpected terminal illness. Although they have all lived full and productive lives and are now at rest, there is never a good time to say a final goodbye to those we care about.
My heartfelt condolences to the loved ones of Harry and Joe and my heartfelt thanks to all of the friends who have sent me messages of sympathy and encouragement on the loss of Mom. Your kindness is much appreciated.
I hope to see all of you at the monthly meeting on this coming Monday, September 21 and at our Christmas event as well.
Tony Mustaro
President
Accordion Club of the Redwoods
---
Obituary
MUSTARO, Edith M. 95, of Somerdale, NJ, passed away on August 27, 2015. She was the last of her generation in her family and will be greatly missed. She leaves behind her loving children, Anthony (Olga) Mustaro and Dee Brittain; her grandchildren, Kenneth, Daniele, Lance, and Matthew; a great-grandson, Jackson, and many nieces and nephews. Services were held privately at the request of the family. Donations in Edith's memory may be made to Samaritan Hospice, 5 Eves Dr. # 300, Marlton, NJ 08053.
---
Obituary
​On August 15, 2015, family, friends, and community lost a very special man. After a lengthy illness, Joseph Chiesa left this world peacefully surrounded by his beloved wife of 30 years Donna, his adoring children, Joseph Jr, Mary Everitt, and Antoinette Chiesa.
He is also survived by 14 grandchildren, 24 great-grandchildren, and his extended family in New York and elsewhere along with a multitude of very close friends. Joseph was born in New York City on June 15, 1930.  Prior to his retirement, he was for  many years, in the food service industry. In addition to the love he had for his family and friends and other hobbies, his favorite activity was to play his accordion as an entertainer at home and among his friends. As a member of the Accordion Club of the Redwoods, Joe was on the board of directors and one of his pleasures was overseeing the Scholarship Program for students learning to play the accordion.  He was also a charter member of the ACR joining the club just months after its inception.  Joe was also a licensed pilot, his lifelong pleasure were those times when he was able to pilot an airplane,  In the early fifties, he served in the United States Air Force as an airplane mechanic. While stationed at Hamilton Air Force Base in Marin County, he visited Santa Rosa and decided to make it his home.  He was a fine cook, story teller and loved to make people laugh.
Do Not Stand At My Grave And Weep
I am not there, I do not sleep.
I am a thousand winds that blow;
I am the diamond glints on snow;
I am the sunlight on ripened grain;
I am the gentle Autumn's rain.
When you waken in the morning's hush;
I am the swift uplifting rush of quiet birds in circled flight;
I am the soft star that shines at night.
Do not stand at my grave and cry;
I am not there, I did not die
Mary Elizabeth Frye 1932
---
Renee und Ingo Brauning's Wedding

Photos of Renée de la Prade`s marriage on August 28,in Meiningen, East Germany. Renee, who was a long time member of our club, played accordion with both "Culann's Hounds" and "Whiskey Women" for years in the Bay Area. She also published the "Accordion Babes" calendar for many years. Renee fell in love with the drummer on "Rebel Lovers" while on tour in Europe. She will be taking up residence in Hamburg, Germany, with her new husband, Ingo Brauning.
---
SEPTEMBER ENTERTAINMENT
Diana drafted me to play and fortunately I had been practicing six French songs for my fifteen minutes of fame at the Cotati Festival. My first song was "Prendre Un Petit Coup." This song tells you it is agreeable to have a drink or two, but not to the point of rolling under the table. I then played a medley of three waltzes "Mademoiselle de Paris," "Sous Les Ponts de Paris," and "La Seine." My third song was "Chevaliers de la Table Ronde." This song recommends that one should taste the wine first to see it it is good, and if it is, then drink three or five bottles with a woman on one's knees. I then played an old waltz "Le Petit Vin Blanc." This song is about a mother who tells her daughter she married a loser because she drank too much cheap wine. Song number five was "Aupres de Ma Blonde." It is another old song dating back to Louis the XIV celebrating the fact that it is nice to be sleeping next to your sweetheart. What else is new? My last song was from Quebec "Alouette." This song is about a trapper annoyed by the singing of a "lark." He sings that he will pluck its feathers starting with the head all the way to the legs. Fortunately, the French members of the club gave me great moral support by singing along with me. Thanks to all.
Elmo Fama was our next draftee.
He wowed us with his playlist of "Love You with All My Heart," "My Blue Heaven," "Mariani," and finally with "Alley Cat."
Frank Divita was our next and final draftee.
His playlist was enthusiastic "Juliata Polka," "Opali Opali (sp?)," Canary Song," "The Lady Is a Tramp," "Aristide," and finally with a rousing "Roll Out the Barrel."
---
Cotati Accordion Fest thanks to Jeanine Aguerre