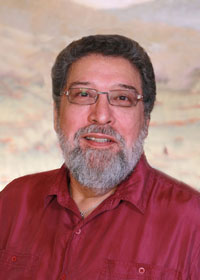 Dear Friends
Well, we're about two weeks away from the official start of summer and there are lots of accordion activities coming up.
On July 23 – 26 at the Crown Plaza Hotel at San Francisco Airport we have the Accordionists and Teachers Guild, International (ATG) 74th Annual Competition and Festival which will attract accordionists and accordion lovers from all over. If you register before July 2, you will receive a reduced parking rate of five dollar per day. Enter the competition, play in the accordion band or just go and enjoy the ambiance.
Also in July we have our daytime summer meeting which we instituted last year and which was well received by the membership. This year's event will be on July 26 which is a Saturday. It will take place at Hermann Sons Hall in our usual meeting room and again the menu will be sausage with bell peppers and onions on a roll from the bakery in Sonoma. We will have music of course and there will be room if you feel like dancing. If you would like to play for your fellow members bring your accordion. I will have mine there and there will be singing, good food, and the bar will be open for business. Hope to have an even better turnout than we had last year. See you there.
After these two events it will be time for the 24th annual Cotati Accordion Festival, which has become a highlight of the accordion year for those of us in this part of California and a destination for accordion fans and players from all over the country and even from other countries. Steve Balich and his band will be performing in the big tent again for the 24th consecutive year. Stop by and dance or just say hi to Steve, and the guys. Of course, once again our club will be selling tickets to the festival. There will also be much better parking and a shuttle bus from some nearby parking lots to the festival gates. If you want to save a couple of dollars on your ticket and help support the club treasury see Cathy, Art, or me for tickets.
Finally I would like to send best wishes to our own Jennie Balich who is currently hospitalized by an accidental injury. Steve tells me that her prognosis is good, but that she will be laid up for a while. Get well soon Jennie. If you would like to send her a note or a card, I think that the best place to send it is her home at 12991 Occidental Rd. in Sebastopol.
That's all for this month. See you soon.
Tony Mustaro
President
Accordion Club of the Redwoods