Presidents Message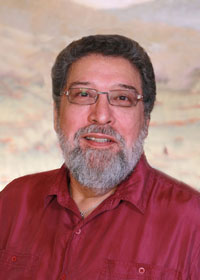 Dear Friends,

The food wine and music were great as usual at last month's annual Spring Fling dinner dance. The attendance was less than we had hoped to have for this event. That notwithstanding, everyone who attended had an enjoyable evening of dining dancing and visiting with friends.
I want to thank all of our members who worked to make this event happen. To Diana for all the hours of work involved in planning and creating such an event; to Jane, Frank, Kris, Xavier, Ann, Annette, Marilyn, Elmo, Denise, Carola, Art, Olga and members of Hermann Sons Lodge, all of whom pitched in to help make this event successful sincere thanks. I believe that we too seldom offer our thanks to the few who do so much to keep this club afloat.
I was pleased to have Skyler and Accordion Apocalypse friends join us at our last meeting.Hope to see them more often at future meetings.
Our general meeting will take place on Monday the 17th this month, so please do include attendance in your plans for April.
I ran into Marie Meredith yesterday. She has a beautiful new Petosa accordion and there is a good chance that she will be able to attend and play for us this month. For those of you who are new to the club, Marie was a member for years. She is a very talented performer and played as part of a duo with the late Jim Martini and with her own band after that. I'm hoping to see Steve Balich (both of them) there along with Steve Albini if his plane arrives home in time to get to the meeting. Also inviting Frank Divita, Xavier, Elmo, Don Fertig, Jane and some of our other players to play for us, if not this month, then at our next meeting in June. Share your music with others. That's what it's for.
I spoke with Joe Domitrowich recently. He has been very busy with his many musical interests but he has consented to play for us at one of our meetings in the not-too-distant future. Check your coming issues of the Reedwooder for more information on when Joe will be entertaining us.
Hope to see a good turnout at the April meeting
Tony Mustaro
President
---
 FEBRUARY MEETING
Joey played "Estoniantina Waltz" by E Waldteufel, "O Sole Mio" by Edward Capua and for a finale, "The Carnival of Venice" by Ole Staff. Come back soon Joey.
Susannah is always a delight. She played a French Musset, "Bonjour Paris" and the "Theme form the Godfather." She is always a delight. Hurry back Susannah.
Frank's playlist is always a delight. He played a combination of many tunes followed by "Give My Hat Back," and "Lupali Lupala."
Wow, what can I say. They all were original tunes. Skyler played "Mon Amant du St. Jean,"  "Pony" by Kasey Chanbers and "Buba Mora" and "Karapet" an Eastern European medley. Kalei played "Templetons Trip," "Rag Kite" and "Vestige Hem." My spelling is atrocious. I am coping the notes that Skyler gave me and it is very small.  You just needed to be there; what a night!
Ken was in fine form as usual. His playlist was "Ay, Jalisco No Te Rajes," "Muss I Denn," and "Begin the Beguine."
It just keeps getting better. Steve's playlist was "A Time for Love," "Schneider Polka," "My Father's Waltz," "Angel Face," and the finale with "My Happy Wife Polka."
It was hard to keep up with these guys. Tony and Steve teamed up to play "Las Piniole" and "Aye Jalisco No Te Rajes." Then Kris, Tony and Steve teamed up with Kris singing "Your Cheating Heart," "Jambalaya," and "Busqanan." You missed a great night if you did not show up.
---
SPRING FLING 2017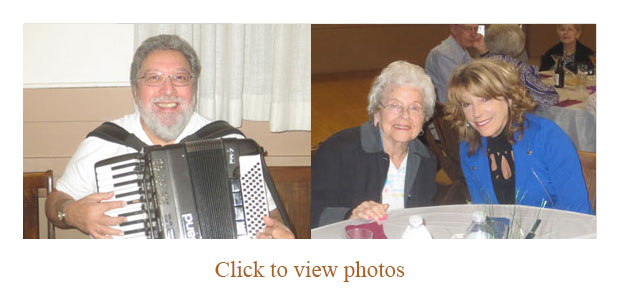 The attendance was small, but the people were anything but small.
The food was supurb
and
The music was even better!
You missed a great night!!
---
PICTURES ARCHIVE