Presidents Message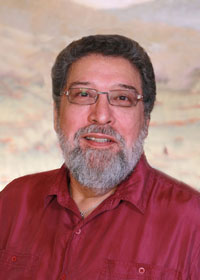 Dear Friends,

Our next meeting will be on Monday October 17 at the usual time. Fun band will meet at 6:30 as usual.
Unfortunately, I will be on vacation during the week of our next meeting so I will not be able to attend. I say unfortunately because I will miss some great music which we have lined up for that meeting. Steve Albini will be performing – I believe on his Concerto accordion – so you will hear some great acoustic accordion sounds.
I also spoke with George Simko, our long-distance member from Lubbock, Texas and he will be here for the October meeting. George will need the loan of an accordion for that event, so if you can accommodate him in that department please let me know and I will pass along your information to him. (Ooops, George cannot join us. He thought we were talking about September meeting and there was none. So, no George this meeting!)
Don Fertig, our long-time member told me that he will be dusting off the keys of the Hermann Sons piano and playing a few tunes for the meeting as well. I think that I will have to ask Don to give a repeat performance in the near future as I will not be here to listen to him in October.
I'm happy to report that ticket sales for this year's Cotati Accordion Festival netted the club treasury a total of $117.00. Thanks and kudos to Cathy Patton and Art Clark for volunteering to handle all of the work involved in this activity.
I will remind all of you that we are planning our annual Christmas Dinner Dance this year for the first Saturday in December, so mark that date on your calendar well in advance and try to encourage some friends and family members to attend this year. As always it's a great deal for a great evening of entertainment. Please remember that we always need volunteers to help with setup, serving, and cleanup for this event. Contact me or any other officer or board member to add your name to the volunteer list this year.
I am happy to relay that we had a very good turnout for our August meeting and I hope that this is the start of an upward trend in attendance. I also welcome your comments on the every other month meeting policy. You can find my email address in this issue of the Reedwooder and if you prefer to use regular mail, my office address is 2323 Fourth St.
Santa Rosa, Ca 95404-3211.
Best wishes go out to member Basil Taylor who has been feeling under the weather, and to sister Good Time Accordion Club member Ed Sciarini who has just undergone bypass surgery. Get well soon.
Tony Mustaro
President
Accordion Club of the Redwoods
---
  OCTOBER ENTERTAINMENT
Xavier de la Prade, play list was a rousing sing along with "Red River Valley," "Home on the Range," "Chevaliers de la Table Ronde," and "Aupres de ma Blonde."
Sheri Mignano, playlist was most entertaining. She started with a "Flamingo (a rumba)," "Lady of Spain" (a paso doble), "Sway" (a cha cha),"and finished with "Hernando's Hideaway" (from Pajama Game Musical – habanera tango).
Ken Kelzer, playlist consisted of 'Chattanooga Shoe Shine Boy," "Oh Danny Boy," and an old favorite of Ken's "Ripple."
Elmo Fama, our 92 year old youngster, entertained us with "Shanty Town," and from Dean Martin "Non De Monte Car," and finishing with "When Your Smiling." Lately I cannot get that tune out of my head. I wake up with it and walk around with it. Thank you Elmo!
Frank Divita, playlist was as always great, starting with "Pennies From Heaven," then a medley from Frankie Yankovic, "The Canary Song," and finishing up with "Upali Upala" (never sure how to spell it or which comes first. But, I did not have to ask him what the tune was!.)
Stanko Pecavar
Stanko Pecavar, WOW, the good lord only knows what he is playing. It was waltzes and polkas. He told me it was a famous Slovenia composer, Slanko Ansenik (sp? Again, could not read his writing. But not important, his music is the greatest and not sheet music! He does not read it anyway. What a Night!
THE JAMMERS