Presidents Message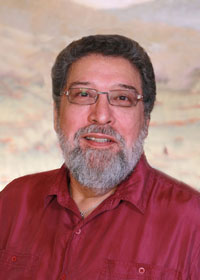 Dear Friends,
Just a quick reminder that our annual Spring Fling Dinner Dance is coming up next month. We ask that you get your reservation is as soon as possible so that we can have the information to the caterer in a timely fashion.
So far we have not had a great response to the call for reservations. Please remember that ours is a social club and we need to have participation from the membership in order to continue to hold these dinner dances. As you know a venue for dancing to live music is getting harder and harder to find. Many of the dance venues that I have attended in the past have stopped functioning due to the high cost of sponsoring such an event. Please help us keep this club tradition alive by supporting this and similar events. Invite friends and acquaintances to attend as well.
The fixed costs for this event are quite high and you can help make them more affordable by supporting a larger turnout. As I have mentioned before, these events are fund raisers to keep the club alive. Dues alone do not cover the clubs operating costs, just as the small donation given at each meeting does not cover the club expenses for the cost of the meeting. Larger attendance at the social events and monthly meetings would correct these problems.
We had a good turnout from the general public for our concert with Tatiana and Steve last month. We hope to sponsor more of these events and, of course, I would like to see a better turnout from our membership.
Annual dues are coming up next month as well as annual elections. I encourage members to consider running for elected office and to present ideas which you think would improve the club at our general meetings or privately to your officers or board members.
We now have a Facebook page as well as a website. I encourage you to visit both of these if you have internet access. We are getting postings from many corners of the accordion world so you're sure to find something of interest.
This month our meeting will be on March 21. We hope to have a good turnout for the meeting. Steve Albini, Steve Balich, and some others will be playing for us this month. I also heard Steve Balich Sr. playing again at an event I attended about a week ago so maybe we can get him to play a few tunes for us. It should be a good meeting. Try to be there.
Tony Mustaro
President
Accordion Club of the Redwoods
---
 Al Gardi Obituary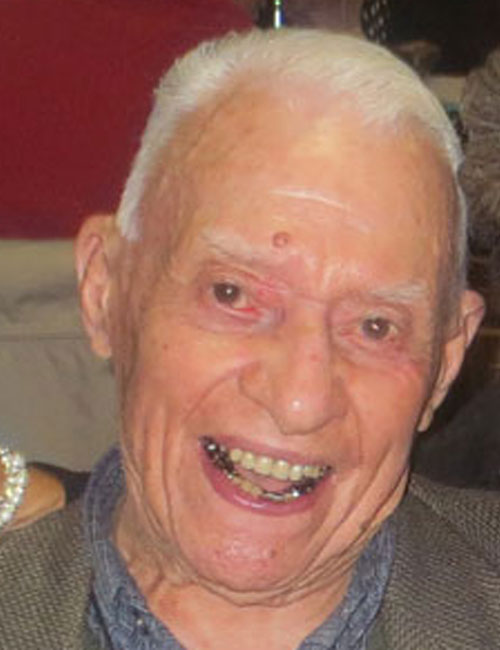 Dr. Albert Joseph Gardi, DDS
1917 – 2016
Born – Alberta Canada, April 15th 1917 (98)
Al, known far and wide as the "dancing dentist" of Redwood City, died Thursday, February 18th, 2016 of multiple organ failure subsequent to a joint infection in his shoulder. Al is survived by his son, Dr. John Gardi and his wife, Dena Gardi; his daughter, Carolyn Whitmore and her husband, Harold Whitmore. In addition, he is survived by his five grandchildren, James Whitmore (Lisa), Cara Whitmore-Wolf, Daniel, Adam and Rebecca Gardi and two great-grandchildren, Dylan and Drake Wolf. Al was pre-deceased by his wife, Jean Victoria Gardi (Schneuer-English) and by the mother of his children, Elizabeth Geraldine Gardi (Boothby-Agee).
Al graduated from UCSF School of Dentistry in 1942 and was a life-time member of the American Dental Association, the California Dental Association and the San Mateo County Dental Society. He also served as a dental examiner for the California State Board of Dental Examiners and as a forensic dentist and a deputy coroner for the San Mateo Coroner's Office. He practiced dentistry for over forty years in Redwood City. Al enlisted in the Navy in 1943 and proudly served for three years in Farragut, ID and in the South Pacific (Guam) in the U.S. Dental Corps.
Al was an avid traveler, professionally and recreationally, often combining both interests in a single trip to destinations around the world. He was a long time member of Redwood City Dosey-Doe Club and the Millie von Konsky Bavarian Dancers. His gregarious and exuberant nature, coupled with his love of folk dance, was legendary and spanned more than 60 years. His personalized license plates (vanity plates) were "Polka" and "I Waltz."
He was always a conscientious and hard working person all his life, never having enough time to do everything he wanted to do.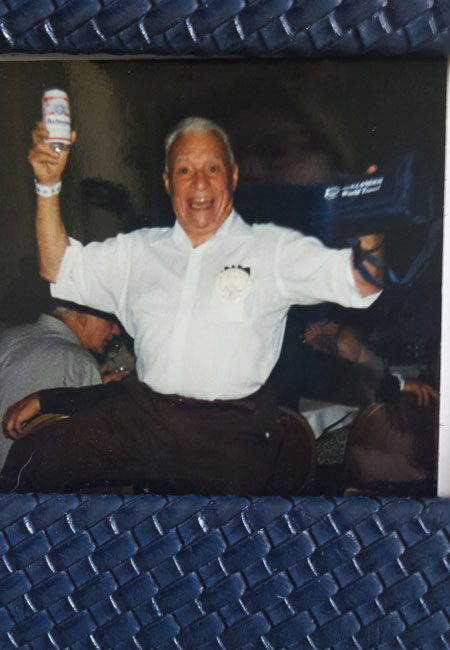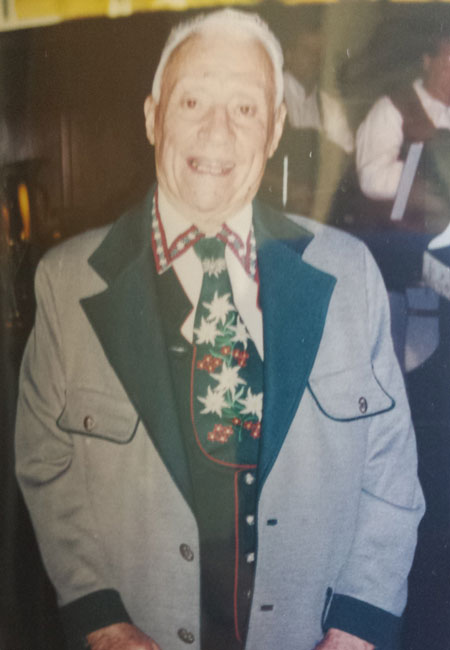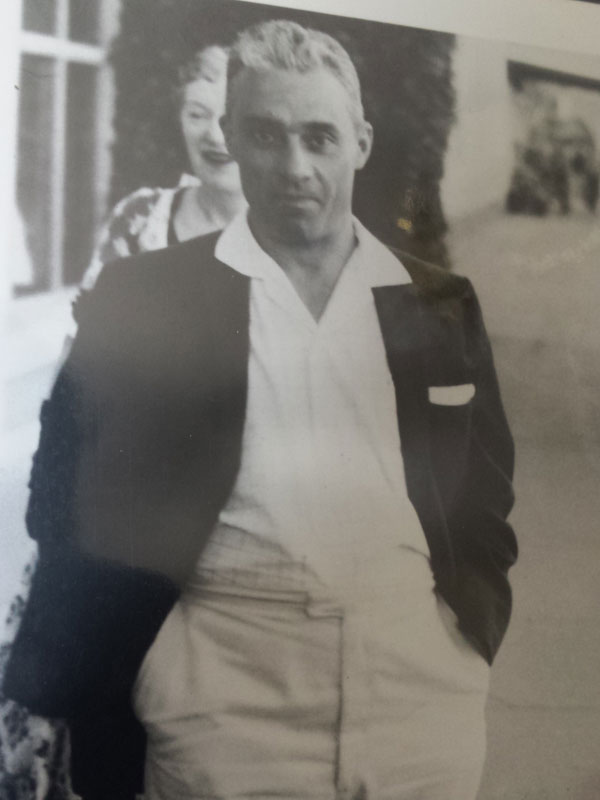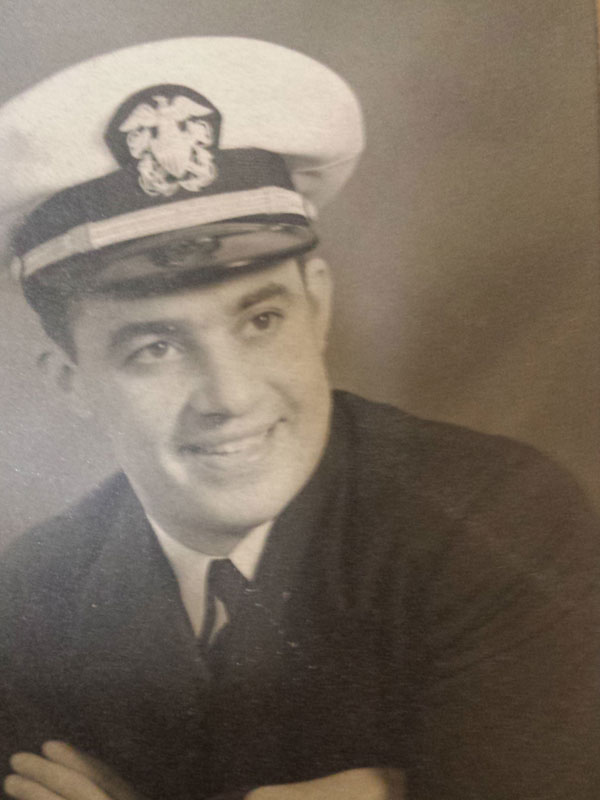 MARCH ENTERTAINMENT
Our special Friday, February 12, concert featured Neapolitan and other Italian favorites along with tangos,  Latin American songs, and American standards. There was also a French tune and a Russian medley. Some of the pieces performed at Friday night concert included: "Gauglione," "Besame Mucho," "Guarda Che Luna," "a Russian medley," "Mala Femmina," "Por Una Cabesa," "Libertango." "Maruzzella," "Brazil," "Parlami D'Amore Mariu," "Passione," "Fly Me to The Moon," "A French musette," "Parla Piu Piano,""Sway," and "Al Di La."
What a Night! Steve, you can bring Tatiana back any time!
For those who did not arrive at the 6:30 jam session, you missed a great show. Carlo was great as always, and Tony was also great! It seems as though when they team up they are better than the parts.
Their playlist was "Tutti Mi Chiamano Bionda," "Piemonttesina," "Mart Marie," and finishing up with "Dicitencello Vuje." Unfortunately Carlo had to rush of to another gig in the city. He promised to return soon.
Ken is our new member and stepping up to the plate. His play list was "Hoop Dee Doo Polka" (a Frankie Yankovic number)," Im Fruhtau (an early morning walk in the dew)." "Smoke, Smoke, Smoke that Cigarette, only his rendition was Don't Smoke that Cigarette," "Ripples" by Robert Hunter of the Grateful Dead.
What a great match up. Their playlist, thanks to Cathy Patton, was "Blue Eyes Crying in The Rain," "Return to Me," "Spanish Eyes," "Baby Doll," and "She Lied." A very good match up, and we look forward to this again soon.
It is always good to have Steve play for us. I understand that he is semi-retired, so maybe he can squeeze us into his schedule more often? His play list was "Hermoso Carino," "O al Detto," "Occhi Neri," "Lupali Lupala," "Love." "I Don't See Me In Your Eyes Anymore," and "My Wife is Happy Polka." Thank you Steve for the music, and thank you Cathy for the playlists!
Prudence came out of "No Where". She played a great piano. We hope to have her back again, she also plays the accordion! Her playlist was "Five Foot Two," " Carolina in The Morning," "Edelweiss," "That's Amore," "Santa Lucia," "Zorba the Greek," "Hava Nagila," "Music of the Night," "Under the Bridges of Paris," "The Entertainers," and finishing up with "Amazing Grace."
And all this with no sheet music, wow! I thank Tony for keeping track of the playlist titles!
---
 Our March Jammers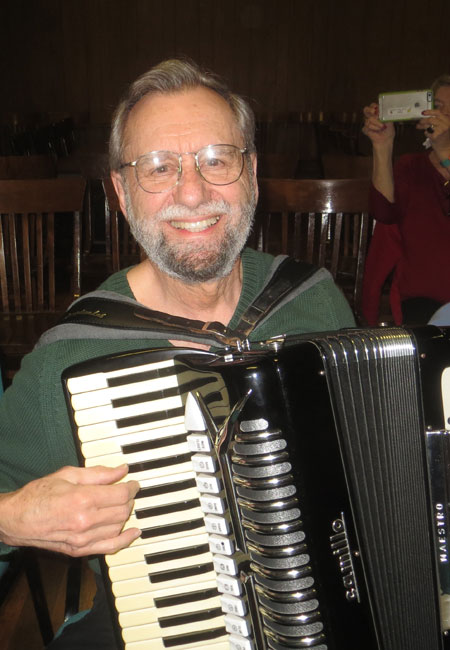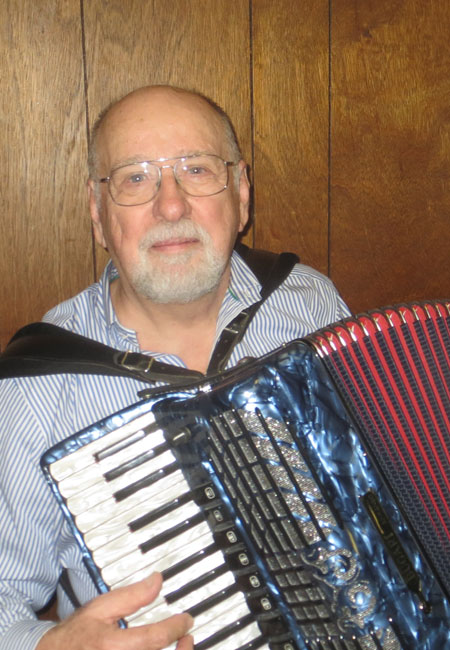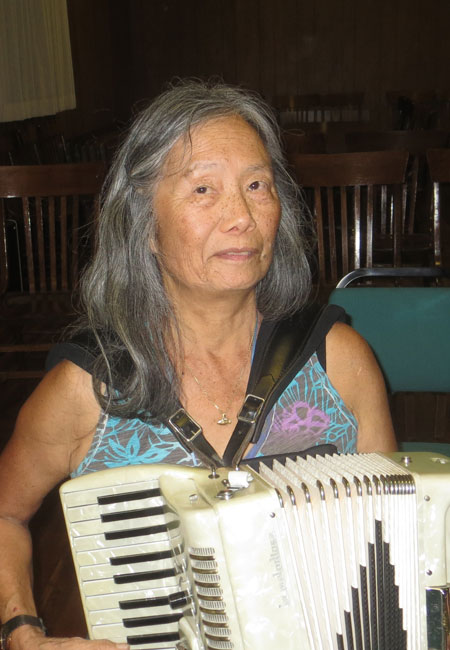 Our February 12 Audience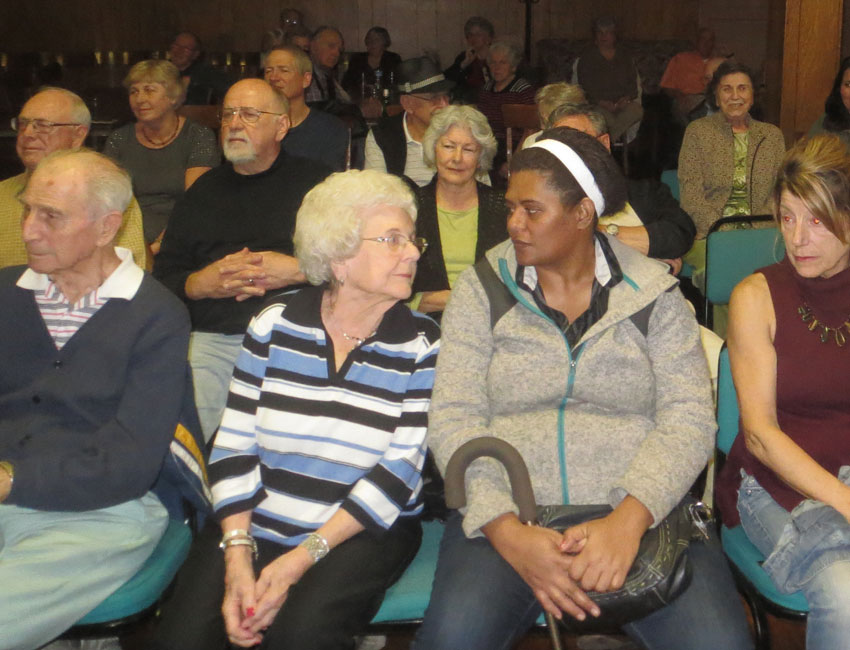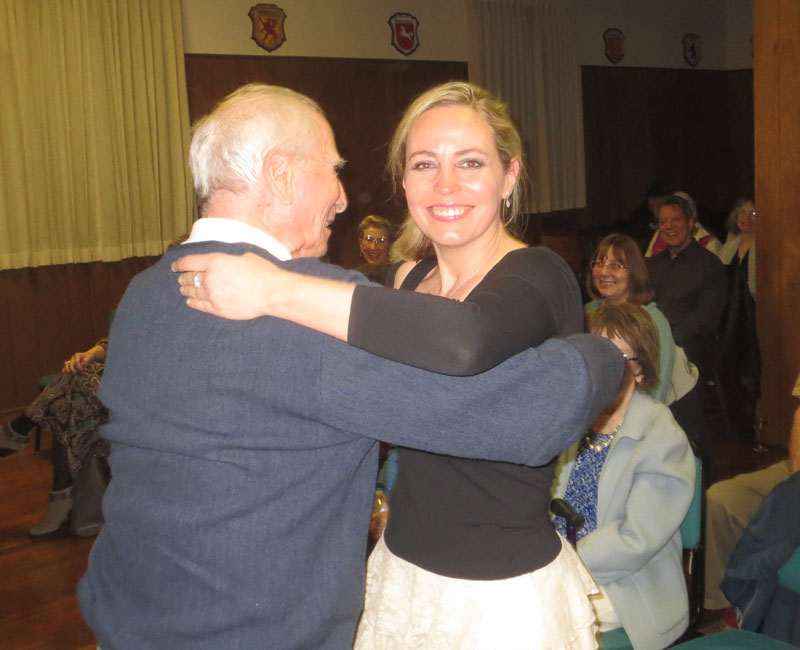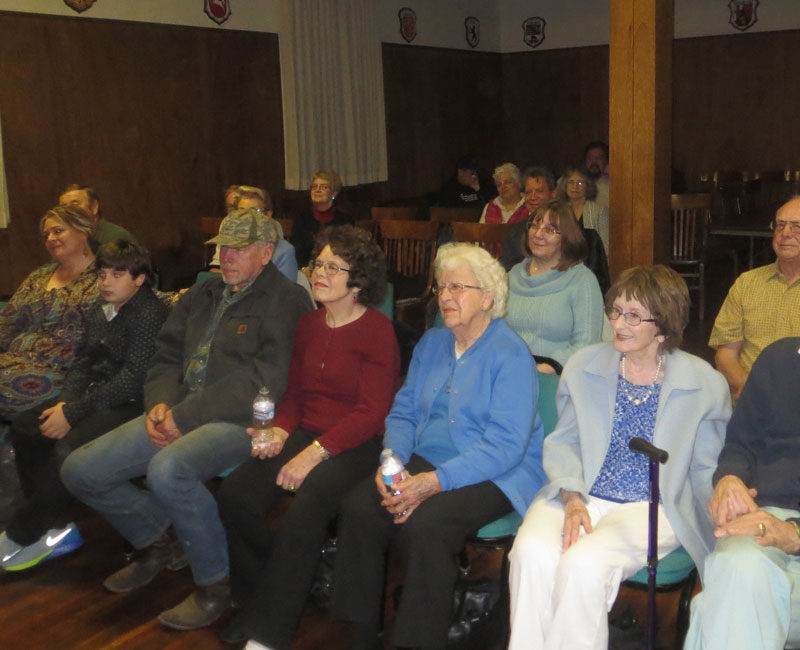 Our February 15 Audience