Presidents Message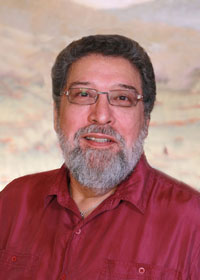 Dear Friends,
As we enter the holiday season I want to wish you and your family good health and joy for the coming year. Now is a time to remind ourselves to be thankful for all of the good things in our lives and all of the trials that have made us stronger. Happy Holidays.
At our last board meeting we were discussing ways to make our holiday dinner dance a bit more festive and family oriented. We are going to try something new this year to encourage more multi-generational family activity during the year. If you have grandchildren or even great grandchildren under twelve in your family you are welcome to bring them as guests of the club. Maybe Santa will show up also. Please let Diana know at once if you will be bringing an under twelve guest so that we can plan accordingly. It would be great if their parents/grandparents could find time to purchase tickets and attend as well. One of the things I really enjoyed during the years that I spent in Italy was the social gatherings with all ages and generations coming together and interacting. That's how it was in my family when I was growing up. I think that this is one of the things that keeps families strong. It is still practiced in Europe but not so much these days in the USA. Maybe we can start it up again at least here in Petaluma.
On the subject of the dinner dance, once again I encourage you to make your reservations early. It will save you some money and make it much easier for all of those who work to bring you this event. Please be aware that the cut-off date listed in the flier is the date by which your reservations must reach Diana. Not the date you write the check or the date when you mail it. There is still plenty of time to get it done, so don't wait.
Our monthly meeting is on November 16th this month. My friend Carlo Solivan has contacted me to say that he will be performing for us at this meeting so it would be a good time to invite a friend or relative to attend the meeting. I can get great entertainers to perform for our meetings if I know that we will have a good turn out to show them our appreciation. I have a difficult time asking performers to donate their time and talent to perform for an almost empty house. The better the attendance at our meetings the more exciting entertainment we can present.
Hoping to see many of you at this month's meeting.
Tony Mustaro
President
Accordion Club of the Redwoods
---
OCTOBER ENTERTAINMENT
Wow, this was the warm up act. As you may well know, Carlos is always great, but when you get Tony and Carlos together, that could be the entertainment alone!
Frank's playlist was short, but fun. He started with "Al di La," followed by "Upali Upala" and finishing with "Gulietta Polka."
Bart as always was in top form. His playlist was also short and as always, beautiful. Beginning with "Arriva Derci Roma," "Tango of the Roses," "Roman Guitar," and ending with a French song. Bart we really need to hear from you more often.
Steve was in great form, short but great with "Serenadu Odatija," "I'm Dreaming," "Castle Rock Polka," "Ever True Evermore," "Daj Daj (Snow Waltz)," then ending with "My Wife is Happy Polka." What a night!
Tony had a two part series as a soloist, and as a duet partner with Geroge Simko. As a soloist he played "Under Paris Skies," "Violino Tzigano," "Solamente una Vez," and finishing with "La Campagnola."
Tony informed us that most of the music performed that night was done with his accordion and that it had never sounded that good when he plays it. No, Tony, you are always great!
Tony and George teamed up for a great night. Starting with "Blue Skirt Waltz," "Tiny Bubbles," "Echoes Of Vienna" "Liechtensteiner Polka," and ending with both singing and playing "I Wonder Why." That alone was well worth the price of admission.
George Simko
George finished of the night with "Steirerman San," "Schutzenlisel," "In Munchen Steht ein Hofbrauhaus," "Allegheny Moon," "C'est Magnifique," "Moonlight and Roses," "Blue Tango," and finished off with a rousing "Hoop De Do Polka." What a night.