Presidents Message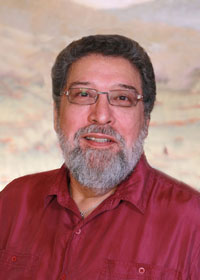 Dear Friends,
We're having beautiful Indian Summer weather so far, and I hope that this fact encourages you to venture out to our October meeting on the 19th of this month.
George Simko, our member from Texas, will be at this meeting and if he and I can find some time to get together maybe we can play a duet or two together. Sincere condolences go out to George and his family on the loss of his mother.
I would like to take this opportunity to thank Joann and Rod Hayman for their thoughtful donation to our ACR scholarship fund in memory of one of our founders, Harry Cannata. Their gesture is much appreciated and a fitting tribute to Harry's generosity of spirit and his love of music.
Your board and officers are now in the process of planning for our annual Christmas Dinner Dance. Once again we will be using the services of Lombardi Catering of Petaluma so you know that we will have a great meal. Music again by the Steve Balich Band, and hopefully we will have the fabulous Zinfandel and Pinot Noir from Marcucci Winery.
We have been trying to come up with a way to encourage people to make their reservations for this event early as this makes everything easier for the caterer and for our steadfast volunteers in planning the ordering and serving of the dinners. Last year, as some of you know, we had members who wanted to buy tickets after the caterer's cut-off date and some who even waited until the day before and the day of the event to get tickets. This increases our overall cost per meal and makes unnecessary extra work for all. We did our best to accommodate but it made a great deal of extra work for the volunteers and extra expense for the club because we actually had to have more food delivered during the event.
This year we will have a small discount for those of you who are thoughtful enough to help us by making your reservations in a timely manner. There will also be an extra charge if you make your reservations after the cut-off date and a large extra charge for anyone who waits until the last minute to make a reservation. Anticipated prices are $24 for normal timely reservations, $30 for late reservations and $35 for last minute reservations. We are hoping that everyone can purchase the $24 tickets.
That's all for now. See you at the meeting.
Tony Mustaro
President
Accordion Club of the Redwoods
---
Obituary
It is with great sadness that I inform you of the passing of Penny Simko, mother of long time member George Simko.
In late July her house in Santa Rosa was badly damaged by a fire caused by a PG&E transformer explosion. Then on August 9, 2015, Penny passed away. The house was burglarized two nights in a row five days after Penny passed.
Noreen has been tested to the limit with all of this. Let's keep her in our prayers.
Her son, George, will be at our October meeting.
---
OCTOBER ENTERTAINMENT
The September 2, 2015, meeting was magical. Our players could not have been better! We started out with:
Frank's playlist was long, but well worth it.
He started with "Tutti Mi Chiamona Bionda," "Carousel," "Opali Opala," "Sentimental Journey," "Just Another Polka," "Julieta Polka," "Snow Flake Waltz," "The Lady is a Tramp" with Tony Mustaro," "Tiemonte Simon" and ending with "La Piemontesina." Great job Frank; we can't wait to hear it all over again.
Jane was pitch perfect this night as always! Her playlist started with "Autumn Leaves," "Someone Else is Taking My Place," "A Sunday Kind of Love," and ending with "Indeed I Do." It has been to long Jane. Please do not make us wait that long again!
Xavier was fresh off of a gig at the San Francisco Accordion Club. I understand he received a thunderous applause.
As usual, Xavier does more than play the music; he has a beautiful story for his playlists. At our meeting, it was about Edith Piaf. I have heard brief stories about her before, but Xavier's stories were riveting. Xavier started with "La Vie En Rose," "Mon Menege a Moi," "Hymme a l'Amour," and ending with "Non Je Ne Regrete Rien." What a history lesson on Edith!
Tony was spot on this night. From what I could observe from the Italians there (Diana), some of his pieces were quite emotional and tears were observed by this editor. Tony started his playlist with a medley: "Godfather Waltz and Speak Softly Love," "Dicitiencello Vuje," "Tarantella Napolitana," "Tango Delle Capinere," "The Ferryboat Song," "La Spagnola," "Mattinata Fiorntina," "Non Dimenticar," "O Marenariello," and finished up with "O Surdato Nnamurato."
---