Presidents Message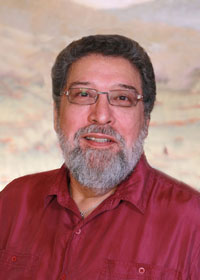 Dear Friends,
The big event at this time is our annual Spring Fling dinner dance. This is a great evening of visiting, eating delicious food from Lombardi Caterers, drinking excellent wine by Marcucci Farms, and dancing to great dance music by the Steve Balich Band all for the amazingly low price of $25 per person. There are no other entertainment bargains like this anywhere in the North Bay. I have never spoken with anyone who attended one of these events who didn't have a great time and appreciate the quality of the music, food and drink.
As you know this is one of our two major fund raisers for the year so please support your club by attending and bringing a guest or two to show them something about our club. You do not have to be a member of the ACR to attend this function. You just need an eye for a real entertainment bargain and the desire to have a good time. Please get your reservations in early as we need a count for the caterer sooner rather than later.
Those of you who attended the general meeting last month know that our own Bart Beninco was back to play for us again. Bart gave a wonderful performance as usual and we look forward to hearing him play for us again as soon as he can. We also had some great entertainment from George Simko who was here visiting from Texas. George gave us a great set on his own and then invited yours truly up to play some duets, and Kris Nelson joined us on vocals. Good times. Susannah Leon, who gets better every time we hear her and Arthur Seebach our Irish music specialist rounded out the evenings entertainers.
I have been speaking with Nancy Pordon and learned that John, our Tireless Treasurer has not been up to par. John missed our general meeting last month for the FIRST time since he has been a member. He underwent a surgical procedure a few days ago, and from what I hear everything went well. We're looking forward to seeing John's smiling face at the meetings again soon. Some of us will try to take up the slack in the tremendous amount of work that John does on behalf of the club, but it won't be easy. You can send greetings and cards to his address in Sonoma where you send your dinner dance reservations. I think that a large turnout for this event next month will go a long way to bring a smile to his face. Get well soon John, we miss you.
Again I will remind you that yearly elections are coming up soon. Some of the Board members will not be standing for reelection this year so we are in need of members willing to run for these vacant spots. Please contact me or any other officer or board member for more information regarding running for office.
Tony Mustaro
President
Accordion Club of the Redwoods
---
Club Entertainment
Susannah just keeps getting better. She delighted us with "Snow Flake Walt," "Away in a Manger," "Silver Bells," and "Rudolph the Red Nose Reindeer."
Arthur delighted with his love for the Irish tunes of "Man of the House," "King of the Ferries," and "The Flat Bush Waltz." It is always a delight to hear from Art.
Bart, our soul man of the accordion, entertained us with "Le Seine," "The Red River Valley," "Tango of the Rose," "Arriva Derci Roma," "Catata Romana," "Baby Elephant Walk," and wrapped it up with "Tico Tico." It is quite a gem we have in Bart!
George dazzled us with so many: I had a hard time writing listening and taking pictures. He started with "Shall We Dance?" "West Falia Waltz," "Waltz Across Texas with Me," and a medley of "Texas Plain," "Yellow Rose of Texas," "San Antonio Rose," and "Deep in the Heart of Texas." He finished off his solo with "Blue Tango" and "Allegany Moon."
Next we had a duet with Tony and George playing "Three Caballeros (Jalisco)," "Spanish Eyes," "Only One Time," "Solamente Uno Vez," and "Up the Lazy River."
After that, we had a trio with Kris, Tony, and George. With Kris singing "Your Cheating Heart." Then back to the duet of Tony and George wrapping up with "Frau Lein," and "Beer Barrel Polka."
What a night; great entertainment and food. For THREE DOLLARS, you cannot beat that.
Click slide show for more pictures of Jammers and Audience
---
Spring Fling
Saturday March 28 2015 click form below to see flyer ACR Spring Fling.