The Presidents Message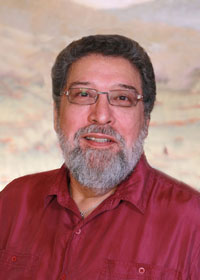 Dear Friends,
Here we are at the beginning of a brand new year. I would like to wish all of you a very happy, prosperous, and healthy new year. Thank you to all of the officers, board members, and other volunteers who donate their time and efforts to keep this club running. It would be wonderful if this year we could enlarge this group of people in an effort to keep the club healthy and moving forward.
On the horizon we have our annual Spring Fling dinner dance. Please remember that this event is not only a opportunity to gather socially to share a nice meal, converse, and dance to some live music. It is one of the few fund raising events of the year for our club. Unfortunately our club has lost money on the last two fund raisers due to less than optimal attendance. This could be turned around and make these events profitable again if each attendee would bring another friend or relative along to enjoy the evening and support our treasury. Obviously, there is a limit to how long we can continue to lose money on such events. We are one of the few remaining venues providing live dance music in a family friendly environment. If you would like to see us continue to do so, we need your active support.
Please keep this in mind in regard to the Spring Fling in March. We are also planning a club dinner (food served to be decided) at the monthly meeting for the month of April, so please put this on your calendar. April is also election month. We will be electing officers and board members for the coming year. If you would like to take an active part in steering your club and you feel that you have ideas which would have a positive impact, please put your name forward for nomination. Contact me or any of the other officers or board members to do this.
Our friend George Simko will be our featured entertainer for the January meeting. We always have a good time when George is here. Please come out and support the musicians who are generous enough with their time to come entertain us. This is important if you want to continue to have good quality entertainment at the meetings. A good attendance makes it much easier for me to book good entertainment.
In closing I would like to ask you to remember our members with ongoing health problems and the many friends and supporters whom we have lost in the past year in your thoughts and prayers.
Tony Mustaro
President
Accordion Club of the Redwoods
---
News, December 2014 – January 2015
Christmas Dinner dance photos
Yes, Virginia…There is a Santa Claus
And his name is Steven Gatti. Steven was the donor of five poinsettias and an azalea which suddenly appeared at our recent dinner/dance. Steven was also thoughtful enough to donate a $50.00 check to our Scholarship Fund. The poinsettias and the azalea were a welcome, colorful addition to our stage. We appreciate his generosity by adding these gifts to our event….and yes, there is a Santa Claus and his name is Steven Gatti.
---
Entertainment
Wow, what a night! This trio brought down the house, unfortunately, the house was very small. The food was great and plentiful, but the music was outstanding!
I thank Tony for keeping track of the playlist as I was too busy clapping and taking pictures. The playlist was "The Way You Look Tonight," "Nature Boy," "Guaglione," "Besame Mucho," "Fly Me to the Moon," "Parla Piu Piano," "Quando, Quando, Quando," "Con Te Partiro," "East of the Sun," "The Girl from Ipanema," "Marina," "Autumn Leaves," "Sway," and "Al Di La." When they come back, you must show up; they are the greatest.
---
Obituary
Services for Mike Sarkisian
January 30, 11:30 AM prompt
Veterans Cemetery Dixon,
5810 Midway Rd, Dixon CA 95620
Obituary
Yves Gregoire Casabonne
Feb. 19, 1936 – Nov. 21, 2014
Yves Gregoire Casabonne, 78, died peacefully in San Francisco November 21, 2014. Yves was the beloved husband of Annette and very proud father of Daniel. He did it his way. He was dancing the polka on Sunday night, he worked in the yard on Monday and Tuesday, and that night he had a massive stroke. Two days later he was gone.A native of Arette (Pyrenees Atlantique) France. He arrived in San Francisco in 1959 to pursue the American Dream. Never afraid of hard work, long hours, and taking chances by looking forward with different ideas, he achieved all of his goals. Yves started from scratch four different successful businesses in San Francisco, Redwood City, and Saratoga. After retiring from the retail business that Annette and Yves ran together for 20 years in Saratoga, he felt like he was too young to really retire. That is when he got the idea to purchase his favorite dance hall, Little Switzerland in Sonoma. That was the beginning of another chapter in his life and perhaps some of his happiest times.Yves and Annette celebrated their 50th wedding anniversary earlier this year and were planning a trip to France to visit family and friends.He had a love of cars, polka dancing (Little Switzerland-Sonoma), and he was always willing to try new things…..last year while on vacation in Mexico he went parasailing along the coast, did the zip cord through the jungle, swam with the dolphins, and petted sting rays. He loved wheeling and dealing. Three days a week he would be found at various flea markets from San Jose, Santa Cruz to Concord buying things that he didn't need but he just couldn't pass up because he was able to get a good deal.Survived by sisters Rosette (Pierre), Jacqueline (Jean Louis) and brother-in-law Emile Bourdet (Sandra) and many nieces, nephews, and cousins in France and in the San Francisco Bay Area.
---
Spring Fling
Saturday March 28 2015 click form below to see flyer ACR Spring Fling.