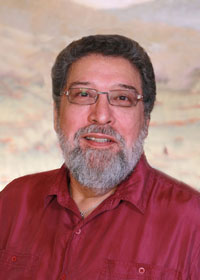 Dear Friends
I hope that you were here to listen to our special guest performer, Alicia Baker, at last month's meeting. If you weren't, you missed something really special and if you were you know what I mean. If you did miss Alicia's performance, several of the members purchased her CDs so maybe you can find a friend who will share her music with you.
There are lots of activities going on this month for the Accordion Club of the Redwoods and its membership. First off, Kris Nelson will be cooking his famous GUMBO for our next meeting on October 20. I will be once again serving as his sous chef, so if you really enjoyed the meal last time you have another opportunity to really enjoy it again. Let's try to have a good turnout for this event before the weather turns colder and the meeting time turns darker.
In addition to this our club is sponsoring a booth and a performance stage at the Italian (Rootstock) Festival on Sunday October 12 at Santa Rosa Vintner's Square 1301 Cleveland Avenue (Between College Avenue and Steele Lane). This event replaces the Festa Italiana which in the past has been held at the Santa Rosa Veterans Building. Performers from the club who will be playing on our stage are: George Bachich, Joe Chiesa, Keith Church, Elmo Fama, and Stanko Pecavar and yours truly. We would like to see more of our members performing here for the public. If you would be willing to share your music for the benefit of the club please contact me and I will schedule you to play. If you don't want to play but are willing to assist in setting up the booth and manning the booth please contact me as well. This is a great opportunity to promote our club to the general public to help insure that it will continue even after we are gone.
This festival should be a great deal of fun. There are several great musicians playing here on the main stage also: Steve Albini and Tatiana Seminastchaya, (Las Vegas and Cotati Accordion Festival, among many other venues) Carlo Solivan, The Coro Allegro, and a surprise wonderful female vocalist who will amaze you. Italian food and drink will be available and there will be a grape stomp for the youngsters as well as many vendors.
Hope to see many of you there. This is another chance to support your club so please take advantage of it.
Tony Mustaro
President
Accordion Club of the Redwoods