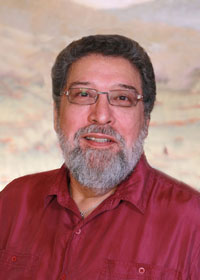 Dear Friends
Please take note and tell your friends that the monthly ACR meeting has changed from the third Monday to the fourth Monday for this month only. Remember that the September 2014 meeting will take place on Monday September 22, 2014. The reason for the change is so that we can book Alicia Baker as our principal entertainer for the month of September. She was not available for the third Monday date. Whether or not you've seen and heard Alicia sing and play you are in for a musical treat. She sings beautifully and is an amazingly talented musician whether she is playing piano, her Borsini accordion or her Roland V Accordion. This is a rare appearance here in the North Bay so invite friends and relatives to come experience the music of this talented performer.
Another bit of good news that I learned this week is that our Vice President, Steve Balich has returned home from his period of convalescence. I know that Steve is very happy to be back home with Jennie and the rest of his family. I am hoping that he will be at the September meeting as well.
I wish that I could give you more good news in this message but sadly I have two other pieces of very sad news to convey to the membership. We have lost two more of our own. It is with great regret that I tell you of the passing of Kay Newburg and Donald Agresti.
Kay along with her husband Tom was a founding member of the Accordion Club of the Redwoods. She and Tom have often entertained us with their Austrian button box duets, and Kay was also blessed with a great singing voice which she shared with us from time to time as well. Heartfelt condolences go out to Tom and all of her many friends and family members. Memorial service details appear elsewhere in this issue.
Donald was our resident/guest chef for most of our dinner dances, picnics and pasta feeds. I use the term resident/guest because Donald would drive all the way from his American Hog Farm ranch in Ceres (a Hog, Cattle and Almond farm founded in 1965), which is south of Modesto to come cook wonderful food for us. He did this out of his love for people and his love of bringing people pleasure by cooking for them. He asked for no reward or compensation for this generous action other than knowing that we enjoyed what he prepared for us. He was a generous man and a good friend. Once again, our condolences to his many friends and family members. As of this writing I have no details on Donald's memorial service.
Both of these fine members of our accordion family will be sorely missed and remembered in our thoughts and prayers.
Tony Mustaro
President
Accordion Club of the Redwoods