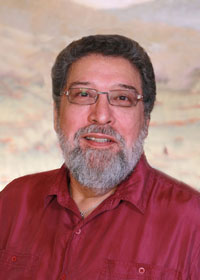 Dear Friends
Here it is July already and this is the month when we've traditionally had our annual ACR summer picnic. Last year we tried something new in July, and it was so well received that we've decided to do it again this year. In place of our usual picnic, last year we had a Saturday daytime meeting right here at Hermann Sons Hall. We served sausage with bell peppers and onions with hard rolls from the French bakery in Sonoma. The attendance was great. We had music and dancing and everyone had a good time. We are planning on a repeat of that this year. Remember Saturday, July 26 around noon at Hermann Sons Hall. There will be no third Monday meeting for the month of July.
A few more reminders: The Accordionists and Teacher's Guild National Convention is coming to San Francisco at the Crowne Plaza Hotel July 24 – 26, 2014. There will be a competition and local accordionists are invited to perform as part of and accordion orchestra as well. This is a big event in the accordion world so try to take part in the activities and let everyone there know that you are part of the Accordion Club of the Redwoods. Hopefully you will be able to attend this event on a day other than that of our Saturday meeting.
Our club will be having a booth again this year at the Cotati Accordion Festival. Last year we had a lot of visitors to our booth but very few club members to chat with them. There were a few volunteers who helped me to man the booth, and I am very grateful to them for taking the time to do so. This year I am hoping to see more of our members stop by to represent the club and chat with interested visitors even if you can only spare a half hour or so. It will give us a chance for a break to get something to eat and drink and walk around the grounds for a bit. Please try to stop by if you are there.
Also if you are there, I know that you will have purchased your tickets from the club. This results in a savings to you and adds a little to our club treasury. Please see Cathy, Art, or me if you need to purchase tickets.
Our chef extraordinaire, Don Agresti, is having some health problems and we send him our best wishes for a speedy recovery. We miss you Donald.
About an hour ago, I returned from visiting my friend, Steve Balich, at Memorial Hospital in Santa Rosa. Steve is recovering from an emergency gall bladder surgery which was performed yesterday, July 2, and although he was feeling under the weather, it didn't do anything to dampen that upbeat spirit of his. It was good to see him doing so well. This has been a rough stretch for Jennie and Steve over the past few weeks, but I hope to see both of them back on their feet soon. You can call Memorial Hospital (707) 546-3210 to see if Steve's gone home yet and if so you can send well wishes to his home at 12991 Occidental Rd., Sebastopol Ca. 95472.
See you at the meeting.
Tony Mustaro
President
Accordion Club of the Redwoods