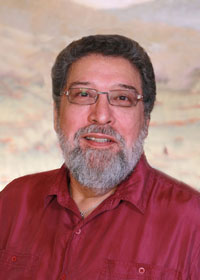 Dear Friends
Well, we followed up our annual Spring Fling dinner dance with a well attended and very entertaining April meeting. It was nice to see a good turnout again this month, and I hope to keep improving on our attendance throughout the spring and summer. At the April meeting, I had the welcome task of presenting our featured performer, Steve Albini, with an Honorary Membership Award from our club and also to join Steve and Carlo Solivan for a couple of numbers.
It was a great evening of music. There was, however, one disappointment: Guy Richards did not get a chance to play for us. I am hoping that he will rectify that this coming month.
There are two events of note for your consideration. Please mark Saturday, July 26, on your calendars. This is the date of our repeat performance of last year's daytime summer meeting at Hermann Sons Hall. There will be food, music and visiting with friends. More particulars will be forthcoming, but just be aware of the date and let's make this year's turnout even better that last year.
Secondly, I have received a message from Lynn Ewing, President of the San Francisco Accordion Club, informing us that the Accordionists and Teacher's Guild National Convention is coming to San Francisco at the Crowne Plaza Hotel July 24-26, 2014. There will be a competition and local accordionists are invited to perform as part of an accordion orchestra as well. Lynn has done a great deal of work to promote this event, and I will ask each of you to make an effort to demonstrate our support by attending one or more days as either a participant or a spectator. I will supply you with registration forms upon request. It's a great way to show your enthusiasm and show our support for accordion music here in the Bay Area and have a good time as we get ready for the annual Cotati Accordion Festival.
Speaking of Cotati, our club will once again be selling advance tickets at a discount price for this event so be sure that you and your friends get their tickets through the club. You can see Art or Cathy or me. More details will follow.
Finally, I will take this opportunity to remind you that if you have not yet sent in your annual dues for the coming year, they are now past due. We try our best to keep the club financially sound. The annual dues are our main source of income. Please get your checks to John Pordon if you haven't already done so.
Hope to see all of you at the May meeting.
Tony Mustaro
President
Accordion Club of the Redwoods