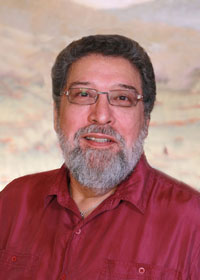 Dear Friends
Spring is here and the weather is turning nice at last. We welcomed spring with our annual Spring Fling which was a very nice event. We had a respectable turnout, and I believe that everyone had a good time. Many thanks to all of the usual wonderful volunteers who gave their time and efforts to bring this about for 2014. Thanks again to Phil and Cheri Marcucci for their generosity with their excellent red wines – Pinot Noir and Zinfandel, which topped off a very nice meal. I saw a lot of happy dancers, and we have to thank Steve, Steve, Art and Scott for this. All in all, I think that we welcomed in spring in style.
April is the month when we choose our officers and board members for the coming year. So far, the response to our call for potential candidates has been underwhelming. On an optimistic note I suppose that this could mean that the general membership likes and approves of what your officers and board members have been doing. I hope that this is the case, however it's still not too late to throw your hat into the ring.
For our April meeting, which is on Monday the 21st , we have a very talented old friend and a past president of our club as our featured entertainer. Steve Albini will be taking some time from his busy schedule to entertain us this month. He is a great ambassador for the accordion. Steve performs regularly at Francis Ford Coppola's restaurant in Geyserville every Tuesday night along with various musical engagements throughout the country in addition to his position with the Roland Corporation. I know that he just got back from a gig in New Jersey, my home state. I don't know if he will be playing his Roland FR-7X, his Roland FR-8X, or his Concerto this time around, but whichever one he chooses, he will make our evening's music memorable. Steve is a multifaceted musician and singer who is well versed in many genres of music from classical to jazz along with rock, polka, tango and a variety of ethnic music as well. This would be a good meeting to invite a friend to attend. There may also be one or two other surprise performers as well, but this is not yet definite so I'll just leave that thought with you as a teaser and you'll have to be at the meeting to see if that comes to pass.
Before I close I would like to remind everyone that our monthly meetings are always held on the third Monday of the month unless there is a special event for that month which we will actively publicize. The special events take place in March, July, and December unless you are informed otherwise.
Hope to see a great turnout for the April meeting.
Tony Mustaro
President
Accordion Club of the Redwoods