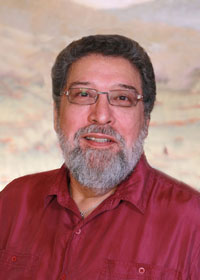 Dear Friends,
Here it is September already and summer is almost over. As some of you may know, this year our club had a booth at the Cotati Accordion Festival. It generated quite a bit of interest in our club and we have already had two or three of the folks who stopped by the booth to chat visit is at our last meeting. Some of them even played for us!
I would like to thank Ann Albertoni, Olga Fansler, Joan Traverso, and Mike Novi and Lou DiMaggio for volunteering to help with the booth and act as spokespersons for our club. If we do this again next year I am hoping to see more of our members manning the booth.
The next major event on our horizon takes place on October 17, 2013 right here at Hermann Sons Hall. Our club, together with The Hermann Sons Petaluma Lodge # 26 will be sponsoring an evening performance by The Keiper Accordion Orchestra and Gesangvereinskapelle Rockenhausen. These two bands direct from Germany will each have about 32 members performing that night. They are all excellent musicians and we are very fortunate to have them playing for us. They have won various national awards and recognition in their native Germany, where they are also broadcast and recording artists and each of the bands is led by an award winning conductor. Please see the flier we have prepared for more detailed information on these groups.
Admission will be only $8 in advance or $10 at the door if tickets are still available then. This concert will be open to the public but of course Hermann Sons and ACR members will have first opportunity to purchase tickets. There will also be German food available at the performance. It should be quite an evening. Tickets will be available by the time you read this message. You can see or phone me for ticket information, but don't wait to long or you may miss out!
Once again our club sold advance discount tickets to the Cotati Accordion Festival. I would like to thank Cathy Patton and Art Clark for all of their hard work in making this endeavor a success.
I have spoken to George Simko from Texas and he will be playing for us this month at our Monday night meeting. I am looking forward to seeing all of you there.
Tony Mustaro
President
Accordion Club of the Redwoods