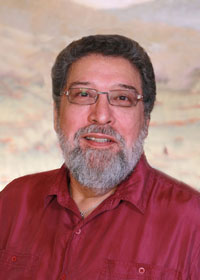 Dear Friends,
Here we are in August and that means the Cotati Accordion Festival. This year our club will have our own booth at the festival so be sure to drop by and say hello and maybe pick up one of the accordions which we will have there and play a tune or two. We are trying to spread the word about our club to those who don't already know about us and may be looking to find a place to have some fun and listen to some good accordion music and eat and dance with a group of friends. So if you know anyone who fits this description please send them around to our booth which will be in the south end of the walkway along Old Redwood Highway not too far from the statue of Jim Boggio.
We are also looking for volunteers to help man the booth so if you would like to help out for an hour or so please let me know. We will have a couple of accordions for sale and some sheet music for sale also, but it's mostly a chance to introduce ourselves to the community especially since we are the accordion club closest to the Cotati Festival.
All of the officers and board members were pleased to see such a happy turnout at the July 27 meeting last month. Thanks again to Don Agresti for his dedication and hard work to purchase and prepare some delicious food for our get together. Not only was it delicious it was a real bargain. I heard someone comment that the only way we could offer a better bargain for such great food was if we were to pay the people to eat! I'm sure all of you who were there will agree with that sentiment.
As you may be aware, the officers and board made it a point to telephone every member of the club whose telephone numbers were on file. It was a lot of work on the part of five of us but the turnout showed that it was effective. I spoke with a few of you personally but most of my calls went to your voice mail. So I left a message and asked that you phone back with either aye or nay as to whether or not you would attend. In truth, I was a bit disappointed that so few took the time to return one phone call, but on the whole I was pleased with the turn out.
Please let us know if you would like to see a repeat of the July meeting from time to time during the year. It will help us to plan our club activities in advance. Also we could use some volunteers to make phone calls for the next special event so that we are sure all of our membership is aware of what is happening.
Remember to see either Cathy, Art or myself if you still need discount tickets for Cotati. I look forward to seeing all of you stop by our booth to say hi.
Tony Mustaro
President
Accordion Club of the Redwoods