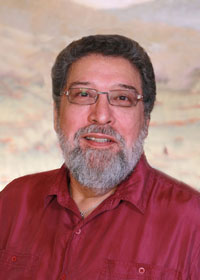 Dear Friends,
In spite of the winter rain storm which we had a couple of weeks ago, summer is finally here and it has arrived in full force. I hope that all of you are finding a way to stay cool this summer. I have a couple cool ideas for you to consider.
In keeping with our policy of no Monday night meetings in July we have decided to try something new this year. Our July meeting will be held on Saturday July 27 afternoon around 12:30 PM at our usual meeting room in Hermann Sons Hall, but it will be a daytime meeting with Italian sausage with bell pepper and onions served on a hard roll. Donation will be an amazingly low $5 per person and the meeting will be serve as our summer social event. There will be music by our own club members and space will be available for dancing.
Please expect a phone call from one of the club officers or board members to remind you that there is no Monday meeting and to ask whether or not you plan to attend the Saturday afternoon event, and try to let us know how many of you and your friends plan on attending. Your response will be important to us in planning how much food to purchase and prepare.
Feel free to invite your friends and neighbors to join you for an afternoon of fun, food, and music. Your board works hard to plan and present social activities for our club and we need an indication that this hard work is enjoyed and appreciated by the membership. We ask you to show your support by attending and participating in these events. You can also help keep our club vital and growing by inviting and encouraging your friends to attend our events and to join our ranks if they enjoy what they see.
A second cool thing to do this summer is to attend the 23rd Annual Cotati Accordion Festival next month. Once again our club will be selling advance tickets to this event. This year the festival directors have managed to sign some world class Italian accordion artists who will be in North America to attend the 66th Coupe Mondiale in Victoria, British Columbia, Canada. The Coupe Mondiale is the premier event in the world of accordion music so don't miss this once in a lifetime opportunity to hear these musician right here in Cotati.
To purchase your tickets please see Cathy, Art, or me. If you are buying a one day ticket you can save $2 over the gate admission price and financially support your club at the same time. You can also do your friends who will be going to the Cotati festival a favor by letting them know that they can purchase discount tickets through our club. Tickets will by available at the Saturday meeting.
Please do your best to support our club. I look forward to seeing a great turnout for our Saturday meeting.
Tony Mustaro
President
Accordion Club of the Redwoods