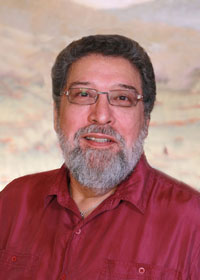 Dear Friends,
Hope that your appetites are all healthy because at our next meeting on June 17 we will be having another Accordion Club of the Redwoods pasta feed. Dinner service will commence around six-thirty as usual. There will be good friends, good music, and good food so invite your neighbors and other friends and family to this casual social event.
I would also like to remind you that in place of our regular July Monday night meeting we are hosting another special event. The July meeting will take place in the usual location at Hermann Sons Hall but it will be on Saturday July 27 and we will be cooking Italian sausages with onions and peppers along with a salad. There will be plenty of music and food and the no host bar will be available for beverages. Once again, I urge you to turn out for this meeting and invite a friend.
Your officers and board members are trying hard to have more social events to create the opportunity for members to get together, share a meal and catch up with old friends and perhaps make some new friends. We need your support for these functions. If you enjoy them and would like to see them continue, please let us know by attending and bringing a guest if you can. If our club is to grow and prosper we need to stay active and encourage new members to become part of our group.
As I said last month, we have kind of reached the end of an era. Our future dinner dances will be catered events from now on. If you have a favorite caterer that you would like is to contact or a favorite food that you would like to see us include on the menu let us know and we will try to accommodate. Catered affairs mean that we need to have a definite head count so that the caterer can plan appropriately.
I would like again to thank Don Agresti and Steve Balich and their crew who fed us so well at so many dinner dances. On a brighter note they have agreed to continue cooking for our pasta feed dinners and events like this year's July meeting. Thank you guys.
Once again I have the sad task of saying farewell to two more of our own. In May we lost Fred Schultz and Ralph Muscatell. Along with their many other accomplishments these two men were members of our club and fine accordion players. Our sincere condolences go out to their families and friends.
Tony Mustaro
President
Accordion Club of the Redwoods