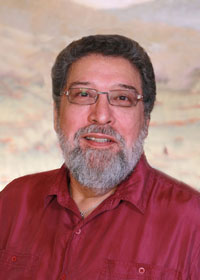 Dear Friends,
Spring is just around the corner and you all know what that means – the ACR annual Spring Fling Dinner Dance.  As usual we have a great evening of eating, drinking and dancing lined up. So if you haven't already made your reservations please do so as soon as possible.  This helps greatly in enabling us to purchase the necessary amount of food and drink for the occasion.
We'll have some accordion music going almost all evening.  Some of the members will play during the pre-dinner no host bar period and, of course, dancers will be welcome at that time.  During the dinner service you may just want to chat with your friends and neighbors and then after dinner we will have dancing to the music of the Steve Balich Band.  If you get the opportunity try to give a big thank you to these fine professional musicians who give so generously of their time and talents to all of our dance functions.
I remind you again to invite your friends and relatives to attend our Spring Fling this year.  It's a great introduction to our club and, who knows, they may even decide to become members and you might be able to car pool to the meetings together.
As we are talking about annual club activities it's also that time of year again when our annual club registration renewal is due.  Please make it easier on our Treasurer, John Pordon, and get your renewal forms and dues to him in a timely manner.  It will save him a great deal of time and work and save the club the unnecessary expense of mailing out reminder notices.  Membership dues are still a great bargain at the usual prices.
On a joyful personal note, I would like to take this opportunity to wish my mother, Edith Mustaro, a very happy and prosperous year on the occasion of her 93rd birthday which was on March 1st.  I love you Mom.  (I'm still trying to get her to make the trip out here from New Jersey so that I can bring her to one of our meetings.)
IN MEMORIUM:   PETER M RIEDELL
APRIL 21, 1936 to FEBRUARY 28, 2013
On a very sad personal note for me I will also take this opportunity to announce the passing of my good friend and one of the best men that I have had the pleasure to know- Pete Riedell.  Pete was a member of our club and a great aficionado of the accordion.  He was a talented craftsman and skilled carpenter, tile setter, plumber, general repairman and if you could break it, Pete could fix it.  He was never too busy to help a friend and Pete had a lot of friends.  His warmth, good humor and generosity will be sorely missed.  He has gone to join his beloved wife, Aileen.  Condolences to his children – Alan, Pam, and Susan and their families.
Services for Pete will be held on Saturday March 9, 2013 at 2 PM in the Petaluma Valley Baptist Church  580 Sonoma Mountain Parkway  Petaluma, California.
Tony Mustaro
President
Accordion Club of the Redwoods