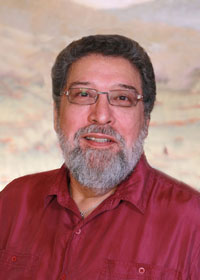 Hi Folks,
Once again our annual ACR picnic is behind us and we had a good turnout for our new location with good food and great music and everyone seemed to have a good time.  A big thank you again to Jeanne and Finn for allowing us to hold this year's picnic at their ranch.  Thank you also to all of the volunteers who worked to make this year's picnic happen and to the musicians who played for our entertainment.
Now on to the annual Cotati Accordion Festival.  It looks like we have a good lineup of entertainment this year.  Don't forget three of Joan Traverso's students who played for our meeting a couple of months ago will be performing on the Cotati stage this year: Christopher and William Steffan and David Hayward.  Let's get out and cheer them on in their Cotati debut. Also performing this year will be the band from our sister club Golden State led by Club president Carole Enneking.
Of course our own Steve Balich and his band will have everyone dancing in the Polka Tent as they have been doing since the very first Cotati Accordion Festival twenty-two years ago.
It should be a good time for all who attend so try to make time to spend Saturday August 18 or Sunday August 19 attending this accordion event.  You can even attend both days if you want!  Just remember to get your tickets from one of our volunteers who are selling pre-event tickets to the festival for our club.  Our club treasury earns $2 dollars for every ticket we sell and you can also save $2 on each one-day ticket you purchase from the club.  This is a triple win situation when you buy your tickets from the ACR ahead of time:  The club earns $2, you save $2 on the cost of the ticket, and you don't have to stand in line to buy your ticket on the day you attend.  Your can purchase your tickets from m Cathy Patton at (707) 792-0944 or Art or Carola Clark (707) 584-5800.  Remember that our monthly meeting is the day AFTER Cotati this year so you need to contact someone before the August meeting to buy discounted advance tickets, but there is still an excellent reason for you to attend the August meeting.  Our featured performing artist for the month of August will be Ron Borelli.  Ron is a very busy and talented musician and we are extremely fortunate to have him play for us this month, so make it a point to attend the meeting and show him our appreciation.
I look forward to seeing you at Cotati.
Tony Mustaro
President
Accordion Club of the Redwoods