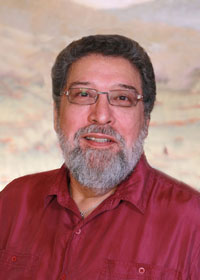 Dear Friends,
It's ACR picnic time!  Once again the time for our annual picnic has arrived, and this year we have a great new location for the event.  This year's menu will consist of home made Italian sausage served with bell peppers and onions, pasta al pesto, great rolls from the French bakery in Sonoma, salad and desert.  Of course beverages will be provided as well.  Soft drinks, bottled water and keg beer will be included while they last, and we haven't run short yet.  You are welcome to bring any other beverages of your choice.
Dancing will be on a large wooden dance floor in a completely covered barn with one end open to the air.  There will be musical entertainment during the picnic and Steve Balich and his band will play for dancing.  Come on in and dance and when you need a rest find a place to sit on one of the bales of straw which will surround the dance floor.
The new location has ample shade and ample parking spaces.  It's easy to get to – just off of Highway 116.  The ground is flat and level and a great place to stroll around and greet your friends.  This is a great opportunity to support your club and your club treasury while you have a good meal and a good time.  Bring a guest or two.  The picnic is open to all members and their friends and it is one of the three fund raising events we sponsor each year to help defray the clubs operational costs which cannot be covered by your annual dues alone.  Your officers and board members are working hard to keep your club financially healthy.  You can help by supporting these events and you'll have a good time in the bargain.  Officers and board members will be circulating throughout the day, so if you are a new member come up and say hello and let us know what you think of your club.
If you are a player and would like to perform at the picnic please give me a call and let me know. Next month is August and that means the Cotati Accordion Festival is here again.  You can purchase your tickets for Cotati from club volunteer Cathy Patton. This will save you from standing in line and each ticket that we sell earns a donation to our club treasury, so be sure to see Cathy or one of her helpers for your tickets.
Our featured entertainer for the month of August will be great musician and all around good guy Ron Borelli.  More about this in the next issue, but remember not to miss the August meeting.
Finally, I would like to send out a huge thank you to Hanna Sweet, widow of our late friend Norman Sweet for her generous accordion donation to our club.  Thank you Hanna, we appreciate your generosity.
Tony Mustaro
President
Accordion Club of the Redwoods